by Maria Raimundo* | originally published in Observador
The transformation of digital health has highlighted the need for the entire industry and medical practice entities to operate and keep patients at the center. Patient centralization has influenced national guidelines and policies in several countries and organizations, including the US, UK, EU, and the World Health Organization (WHO). The concept of patient-centered care adopts a conscious perspective of the patient. As an example, the importance of the patient's interactions with service providers and institutions. When the patient interacts with the healthcare system, he/she interacts with various stakeholders throughout the process. However, healthcare has taken unexpected directions, including placing patient-centeredness in larger circumstances that are transforming 21st-century medicine.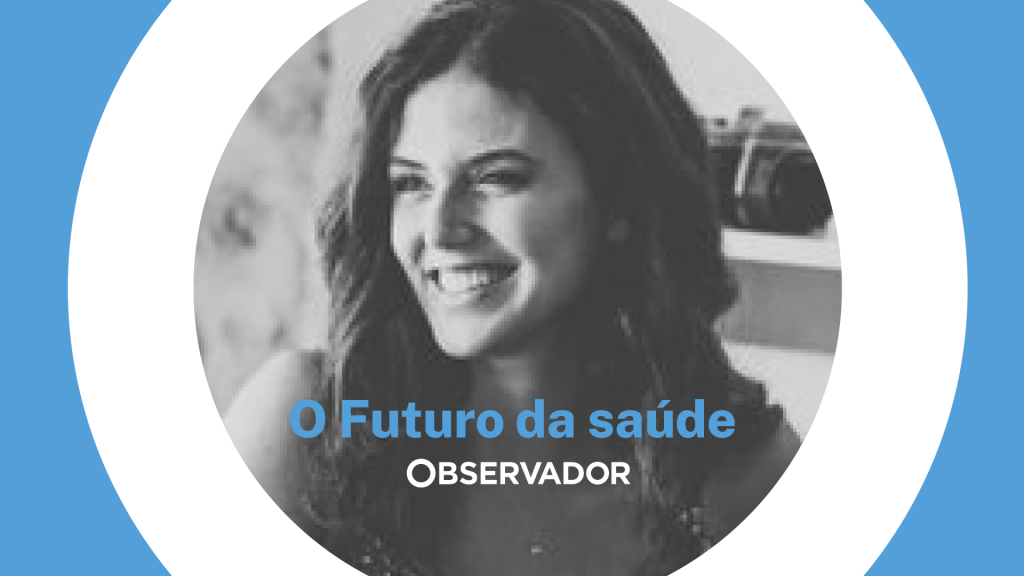 The healthcare system is part of an ecosystem, a larger concept where several patient-centered entities act. Players, such as Big Tech companies or innovators of Digital Health solutions, were not previously included in the traditional healthcare system. Besides patients interacting with the healthcare system, system stakeholders also interact with each other to maintain well-being and patient-centered care. This new collaborative health paradigm is building a new multipolar ecosystem. It includes hospitals and other primary care centers, medical industry companies, universities, patient associations, startups and SMEs, foundations and NGOs, among other governmental and regional institutions. Here, collaboration is joining capacities, interests, and knowledge between all these entities present in the ecosystem, to create innovative initiatives for change, and go far beyond the doctor-patient relationship.
Within this new ecosystem, everyone shares information, engagement, and responsibility. Consequently, both knowledge and technology are converging and crossing boundaries between entities. Therefore, there is a need for all stakeholders to join together and form consortia to explore possible synergies. The goal is to 1) cooperate in delivering services, professional training plans, innovation, and research; and 2) reflect on how health is organized and oriented towards innovation. These goals are not only common to the healthcare system, but also to the digital health strategy to be adopted. Entities need to discuss and define healthcare innovation requirements, interest in participating in pilot projects and help with its implementation efforts. Collaboration is key for entities to implement innovative, sustainable and effective initiatives beyond pilot projects. Only then will healthcare transformation needs be met, of today and for the future. It is, therefore, necessary to consider the value that each entity brings, propose improvements according to each one's needs, and ultimately face the solution as an ecosystem.
We need a digital healthcare transformation that respects the entities involved, that is bold enough to collaboratively assess what is needed, what didn't work, what is an exaggeration, and what brings value. Where entities align the change needed to improve the quality, availability, and value of care. What needs to stop? What is worth replacing or needs to happen in the vast landscape of digital healthcare evolution? Hospitals or government institutions are just two parts of this ecosystem. The key to the success of a sustainable future healthcare transformation is also in the remaining stakeholders. Where can companies, associations, startups and SMEs, foundations, among others, provide value, suggest improvements and contribute to the development and implementation of new solutions?! The solution is collaborative!
* Maria Raimundo, 31 years old, is a Biomedical Engineer with a master's degree in Entrepreneurship and Innovation Management within Life Sciences. She currently works at Beta-i, a collaborative innovation consultancy, as Senior Account Manager, promoting Digital Health innovation throughout the healthcare ecosystem. While attending the PhD program at MIT Portugal, Maria focused on the challenges of using and sharing genetic data. Her interests in eHealth, personalized medicine, genetics, nutrition and innovation led her to the United Nations, MIT, as well as professional experience in startups.