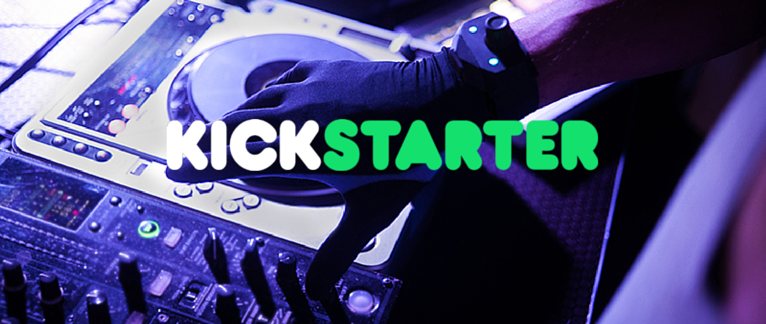 A couple of weeks ago we found out that Remidi, an Italian startup from Lisbon Challenge Fall 2015 who blew everyone away with a music playing and recording glove, had launched a crowdfunding campaign on Kickstarter. That made total sense… If there was a startup with a product for crowdfunding it had to be Remidi.
And as it turns out, their campaign completely matched the expectations, as they just announced that they reached their initial goal… in fact, as I write this, they have actually doubled their investment – it went up from 50.000 dollars to 114.000 dollars, from a total of 449 backers.
Impressive, right? But, just before we allow ourselves to get carried away in this crowdfunding frenzy, we need to understand why did Remidi's crowdfunding campaign work so far. How did they pull it off? What can other entrepreneurs, who are also considering crowdfunding, learn from this? In other words, what does it take to successfully launch a crowdfunding campaign?   
I did a bit of research on this and talked to Andrea Baldereschi, CEO and founder of Remidi, to get a few answers about the strategy for crowdfunding and here it is.
So, first things first…
Crowdfund where your audience is – choose the right platform
Not all startups should crowdfund. Yeah, I know it's cool, but not all products can easily attract support from a general audience, simply because some products are too complex or just not that interesting for consumers. If you're building a B2B software product for example, maybe going after Kickstarter or Indiegogo is not the way to go – your audience is not there. But if, on the other hand, you're developing a B2C product, that is a physical product and not just a software (just like Remidi's T8), you have real chances of nailing a crowdfunding campaign. You need to bear in mind that people will go after what they need and what they think is cool, and that's what happens in most crowdfunding platforms.
For Remidi, for instance, choosing Kickstarter was a crucial factor. According to Andrea Baldereschi, CEO of Remidi, Kickstarter is "not only one of the coolest ideas and communities I've ever heard of, but it's also managed and directed by the most open-minded and easygoing people that I've ever had to deal with – when you stream them your passion, they'll help you as much as they can".
So, if you're building a B2B startup or just something that's hard to explain to general public don't do crowdfunding on Kickstarter or Indiegogo. Take a look into other crowdfunding platforms that might be more suitable for you such as Seedrs, that focusses on startups mostly to help them get the best out of crowdfunding, taking a different approach from the generic platforms. However, you should really take the time to think this through. You don't want your crowdfunding campaign to turn into a major flop.  
Build an audience before launching
Most successful crowdfunding campaigns have taken the time to build an audience before kicking it off. Some of them have actually pre-campaigned for 3 years. And that was the case for Remidi as well. They decided to really focus on creating an audience during 8 months before launching the campaign. "If your idea is not properly marketed and if it doesn't create buzz before the campaign, it will be very hard to reach the right amount of people needed to get to your goal" says Andrea.
Set a smart goal  
Your goal shouldn't be the money that you would like to raise but how much you actually need to develop your product. People love to bet on a winning project so if you get to your goal within the first week you'll get much more backers from then on. Also, campaigns that have reached or surpassed their goal are usually highlighted on Kickstarter's or Indiegogo's homepage, so this is more exposure for your campaign.
In the end, just like I read on Forbes, what matters is for you to "set an amount high enough to cover the costs of actually manufacturing and delivering your product, but your goal should be one that you're confident you can reach".
Nail the pitch
This is all about how you tell the story and how you explain to your audience the real problem you're solving. People support your campaign because they can relate with what you're doing, they're drawn to it. Don't focus too much at first on lots of features, instead, let people know why you're doing this and who is behind it. Introduce your team and be transparent. You should only emphasize the features later on and especially if you have some competition, because that's what makes you stand out from the crowd.
Anyway, these were just some tips I picked up from a bunch of places and from Remidi's experience. I really hope it helps those of you who are considering crowdfunding.
As for Remidi, their campaign is still up and running and they have now moved on to Techstars in Austin, where they're putting together the pre-production sample before starting manufacturing. According to Andrea, Lisbon Challenge was "the most meaningful experience where we never learned so much in such a short period of time and it's very hard to find such a dynamic and fun environment as we did in Beta-i", but now it's to "create a great network in the world of wearable technology and music tech".
Of course that from our side we wish Remidi the best of luck and we hope you keep on surprising us with innovative technology that get us on the edge of our chairs.  
P.S.: Check out Remidi's Kickstarter campaign for some inspiration and if you're interested back them up so that they can develop the first wearable instrument to record, play and perform.
The post How to successfully launch a crowdfunding campaign appeared first on Lisbon Challenge.