Every accomplishment starts with the decision to try. This might well be one of the biggest cliché ever, but can you denied it?
Choosing to be an entrepreneur is not one of those easy options as all the veterans will tell you how tough the journey is, how your parents will think you're crazy and encourage you to go for something "serious" instead of taking unwise risks.
This is mainly why one of the greatest capacities of an entrepreneur is to be persistent and resilient and be allowed to do everything but to give up.
Pre-accelerators exist not only for you to test your idea and validate the first draft of a business model, but also for you to get a small taste of what the entrepreneur journey looks like and to understand if you're up for it. A pre-accelerator is just an incredible, crazy and unique experience that will clarify you about a lot of assumptions you may have on entrepreneurship, on how to start a business and be your own boss.
You might end up thinking that this is not your thing, you might end up re-thinking you original idea and improving your business skills or you might end up getting invested and becoming internationally recognized as it is the case of some of Beta-start alumni. These guys have 3 main things in common: they've made the decision to try, they haven't given up and they knew how to choose a pre-accelerator.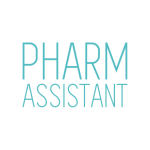 PharmAssistant
Diogo Ortega is the CEO of PharmAssistant – a startup that produces both software and hardware that assist in the correct consumption of pharmaceuticals by patients. Their mission: no one will ever forget to take a pill. The idea emerged after Diogo's grandma accidentally taking a pill of his grandfather.
Diogo says that Beta-start was a turning point for him as he came across the pre-accelerator when deciding he wanted a project of his own and Beta-start gave him and his team the tools to make it real.
They then got into Beta-i's acceleration program – Lisbon Challenge – where their exposure grew bigger and reached the known pharmaceutical Bayer who partnered with them to produce the product. PharmAssistant got invested over €50K last year and is currently developing its prototype.

SimpleTax was once Modelo 3, an online platform that helps taxpayers preparing the Portuguese IRS declaration aiming to get the best reimbursement. After Beta-start, it evolved to become a free, web-based tax software that helps you easily find the most savings and ensures you file an accurate tax return, no matter how complicated your affairs are. They're now based in London.
The problem was first approached when Celso, the CEO, came to file his tax return for another year and yet again found himself confused by endless, painful tax forms. So far, they've got invested over €200K by 3 different investors including Seedcamp – they were the first Portuguese company to receive funding from Seedcamp in the UK.
João Romão, CEO of Getsocial, was once one of the founders of WeShareIt, accelerated by Beta-start. João currently shares the story of the WeShareIt failure in Learning with Failures talks and workshops. Beta-start proudly helped on the transition from the original gifting idea to Getsocial, a web platform that helps websites understanding social sharing activities, by tracking every share made on your website and being to identify, for instance, which users shared, shares by product or visitors & conversions generated by shares.
Getsocial was then accelerated by Lisbon Challenge and got invested aprox. €375K by Portugal Ventures.
There are 20 days left for you to decide if you're taking the risk of being featured in our "successful cases'" blog posts in a couple of months. Check more alumni here and apply to Beta-start until September 13th.
The post The X factor of all successful pre-accelerator startups appeared first on Beta-Start.