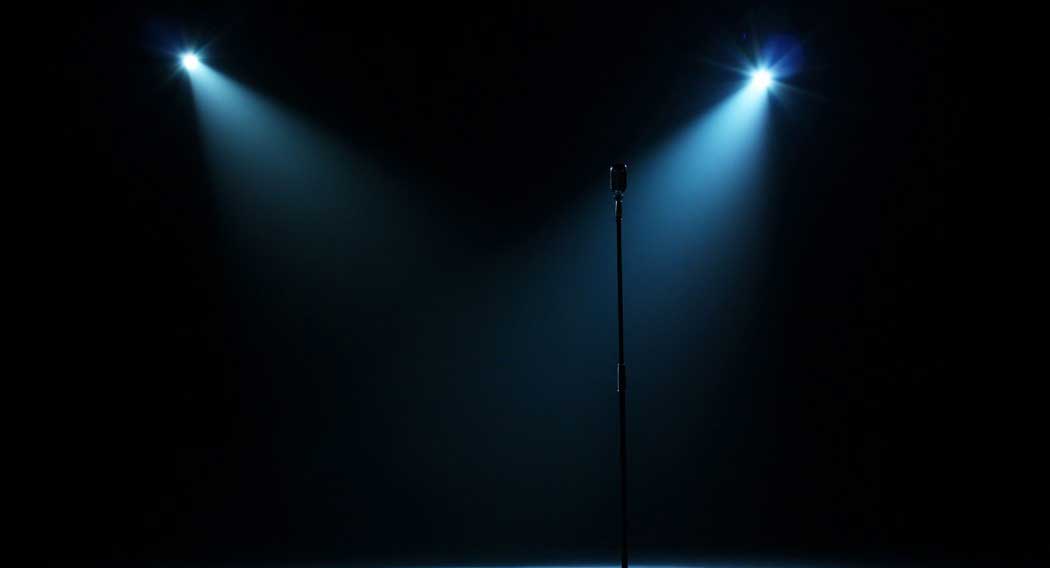 It seems that the one-line elevator pitch continues to weave itself into every pitch, presentation, conversation and/or casual meetup. There are many that believe we should be able to summarize everything and everyone in one sentence. This is probably due to the fact that we live in a world of instant gratification, are short of time and of course apt at the 140 character status updates or sharing of wisdom.
There is something magical about "15,000 songs in your pocket", the famous line used to explain to the world what the Apple iPod did. Though its success was more than the explanation, it was incredible to see the simplicity in the message, helping people to instantly understand two important selling points of the iPod – its physical size and its virtual memory. Until then, most potential customers of mp3 players had no idea what MB and GB meant or what it amounted to. "15,000 songs" was easily understood and the message was simple – to all effects, you could now have your entire music collection on this one device that fitted in practically any pocket.
However, somewhere along the line, the startup ecosystem has forced the one-liners into the mix, making it a headache for most founders and some comic relief for innocent bystanders. It should be no surprise that one-liners actually emerged in standup comedy.
In 2013, Chris Eleftheriadis wrote a blog post for Vision Mobile, a leading research company in the app economy, titled "The Art of One-line Pitching: A Study of AngelList", whereby Chris shares his insights on how startups communicate their value proposition to investors.
One of the greatest challenges today for startups is that they may seem to address one problem, yet they use a variety of cross platform techniques such as mobile, social, e-commerce, media, review systems, etc.
The purpose of the one-liner is to garner immediate interest in what you are about to present. One false move and you might as well be talking to yourself. Get it right and you've set the stage complete with an attentive audience. It can be that cut throat.
Understandably, many founders obsess with finding the right combination of words to accurately describe their future resorting to comparisons with established and successful startups – "The AirBnb for students". Yet many mentors are against this as it shows a lack of originality and may actually taint the pitch or worse, disengage those on the receiving end. Referencing other companies is always a gamble because it piggybacks on already successful companies when the core idea should stand out on its own. Like most of the decisions you will have to take – make it yours and feel comfortable with it.
The study set out to find the most popular companies referenced and their insights are quite revealing. They found more than 60 companies referenced by the 1700 startups in the study, the top 10 accounting for nearly half of all references on AngelList.
Though LinkedIn topped the list, which seems surprising to me as the majority of the startups I come across are B2C and not B2B, you probably won't be surprised to see Pinterest, eBay, Facebook, Yelp, Instagram, Groupon, Airbnb, Youtube and Amazon on that list. The most interesting part of the study is the 9 types of pitch references.
The most commonly found references:
– X for Y: Yammer for Education.
– X meets Y: Yelp meets Hipster meets Foursquare:
– The X of Y: The Pinterest of online dating
Comic, ironic and/or sarcastic:
– Facebook for the dead
– Instagram for basketball junkies
– Think "Netflix for Grandma" + "Help, I've fallen and I cant get up"
– Yelp for medical marijuana.
Though I suspect this is the least effective, it was the third most widely used reference – "we're doing same thing as them but better". Though it may play to the comfort of similarity, it's a huge risk:
– Better than Amazon's customer experience for any Brand
– LinkedIn on Steroids
– Search engine that beats Kayak.com's fares by up to 80%.
In a world of mathematics, this one is for the geeks:
– (Google x Facebook x Amazon) + (Universal Reviews)
– Ebay+Soundcloud
– Instagram + Trips = …
For more examples, check out the post here.
So. Are you ready to get started? If you need help to validate your idea and learn how to ignite your startup you should apply to Beta-Start by September the 13th.
Food for thought from the conclusion of the article:
"With 95% of referenced startups being marketplaces, the mechanisms for creating and capturing value in today's digital world are governed by what we call ecosystem economics. Today's innovation lies more in business models than technology."
The post The One-line Elevator Pitch appeared first on Beta-Start.