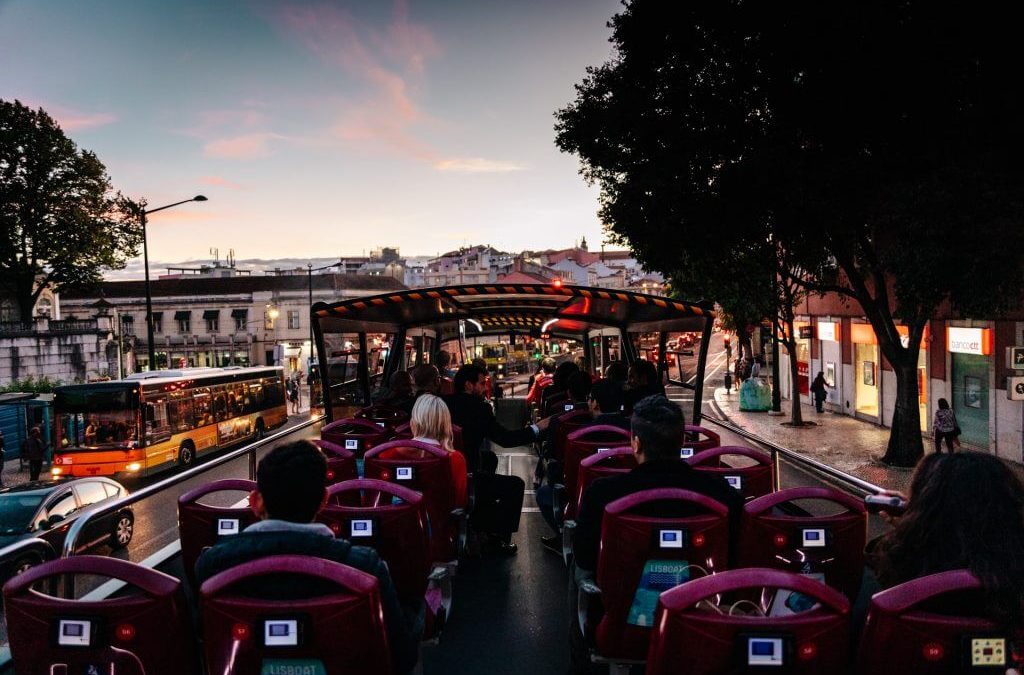 The Open Innovation programs The Journey and Protechting achieved major pilot results – involving 23 startups from 15 countries, in three continents – to develop new solutions on Tourism, Fintech, Insurtech and Healthtech businesses
The crucial moment for establishing collaborative processes between corporates and startups, within Open Innovation programs, is unquestionably the Bootcamp. Under the method implemented by Beta-i over the years (and it's been a decade!), Bootcamps are the turning point of every program, as the people behind the needs of organizations and the solutions brought by startups meet one on one, to develop something new – and collectively get achievable results.
The latest Beta-i Bootcamps on Tourism (The Journey) and the Fintech, Healthtech and Insurtech triad (Protechting) are a robust example of this process, with 29 pilots going to be considered and developed from 23 startups of 15 countries to impact both B2B and B2C fronts.
The Journey: innovation in Tourism
This Open Innovation program deals with one of the most interconnected industries of the contemporary era: Tourism, a gigantic cluster that generates economic, social and even identity consequences for the destinations visited. Goes without saying that the Tourism sector has been booming in Portugal for years in a row, and that's why this Open Innovation program has been connecting key players in the Portuguese market with innovators from all over the world. "The Tourism Industry is one of the most competitive ones, and we must build everyday solutions and new services to our customers while envisioning the future," explains Sergio Guerreiro, Senior Director Knowledge Management & Innovation from Turismo de Portugal, one of the organizations investing in the program alongside Barraqueiro Group, Parques de Sintra – Monte da Lua and Vila Galé Hotels (in addition to Unicre, a key payment solutions provider in the country that participates as a Data Partner).
In its 4th edition, the program investigated and selected startups able to tackle Hospitality, Parks & Monuments and Tours & Activities pain points shared by our clients, then linked to themes such as Smart Connected Operations, Seamless Traveler Journey, Customer Experience and Sustainable Development Solutions. These scouting challenges emerge a result of the needs assessments carried out by Beta-i's expert team alongside the participant corporates teams, so the process can converge to common goals from the very beginning – and so can be explored in the Bootcamp.
The result of this concerted effort generated in the end of October the excellent result of 17 pilots, from 11 startups of 6 countries in Europe and Asia. "This number is a result of the program's direct response to these tourism operators challenges," says Gonçalo Faria, Open Innovation Program Director at Beta-i, who also highlights "some very interesting solutions on water and energy efficiency, aiming for a more sustainable tourism". The results of this collaboration will be known at the end of January 2020, when The Journey comes to an end with one of the key events for tourism innovation businesses in Portugal: the Lisbon Tourism Summit 2020, focused on sustainability and organized by Beta-i, which counts with The Journey's Demo Day on its programming: in other words, the moment when the results of these collaboratively developed pilots are presented to the stakeholders.
Protechting: tackling multiple industry challenges and geographies
Bootcamps are a special moment because, as Beta-i Senior Growth Strategist Tomás Bento recalls, "startups come in very ambitious for the program, but sometimes lack the experience to make the best win-win connections with corporates. And we believe that our contribution is fundamental to trim every potential down to the very essentials, and help them set up a bolder pitch". And that's exactly what happened at the Protechting bootcamp, which ended on November 21st in Lisbon, where 12 pilots were selected out of 21 different startups from 12 countries in three continents. As Beta-i's Program Director Francisco Carvalho adds, "thanks to this collaboration, some startups were able to fully adapt their technologies, turning their initial proposals into much more fit and desirable solutions for the participant corporates".
Protechting is defiant by definition as it brings together different industries under the leadership of the same shareholder, the Chinese group Fosun – the name behind companies such as Fidelidade (Insurtech track), Luz Saúde Learning Health (Healthtech track) and the German bank Hauck & Aufhäuser (Fintech track). The process was tailored to this consortium, which in addition to different industries also operates in different geographies and has a particular involvement with China. To solve that, two groups of startups were selected: one for pilots development, and another (with more primary business models, coming from other 5 countries) for a parallel mentoring and acceleration path. "We truly believe in Open Innovation. The Protechting program gives us access to startups from around the world, and in order to accommodate both our strategic and geographic goals, we created these two groups. The pre-acceleration one is focused on bringing startups from markets where we are expanding right now, such as Mozambique and Peru" says José Villa de Freitas, Fidelidade's marketing manager.
This strategic ambition facilitated by Protechting is reinforced by Harald Patt, CEO at Fosun Europe Innovation Hub and Managing Director of Fosun's Wealth Department and Fintech Sector. Responsible for the Chinese group's deal flow on startups, Patt sees the program as a concrete way to incorporate new solutions into the company portfolio. "In addition to the areas where we operate around the world, it is important to remember that we´re deeply rooted in China and we are able to generate great opportunities there."
Bootcamps are particularly prized by Patt, since it's the crucial moment where original ideas, created to solve people and organizations daily problem, leverage their approaches as business models. "It's exciting. Startups with good ideas and bad pitches often turn out to present amazing solutions at the end of the pilot phase. Not to mention that this is the moment of truth, where they must prove a differentiated and scalable technology". What was a surprise in the beginning – a global open innovation program set up all the way from Portugal – now is the new normal to him: "although central Europe is not always paying attention, the Portuguese ecosystem is very active and we are aware of this".