Free Electrons 2021 Bootcamp is taking place this week, from May 24 to May 27. Four days for the selected startups to showcase their solutions and their teams through a fast-paced pitch event and participate in intense one-on-one meetings with the utilities. Out of hundreds of applications, these were the Bootcamp selected: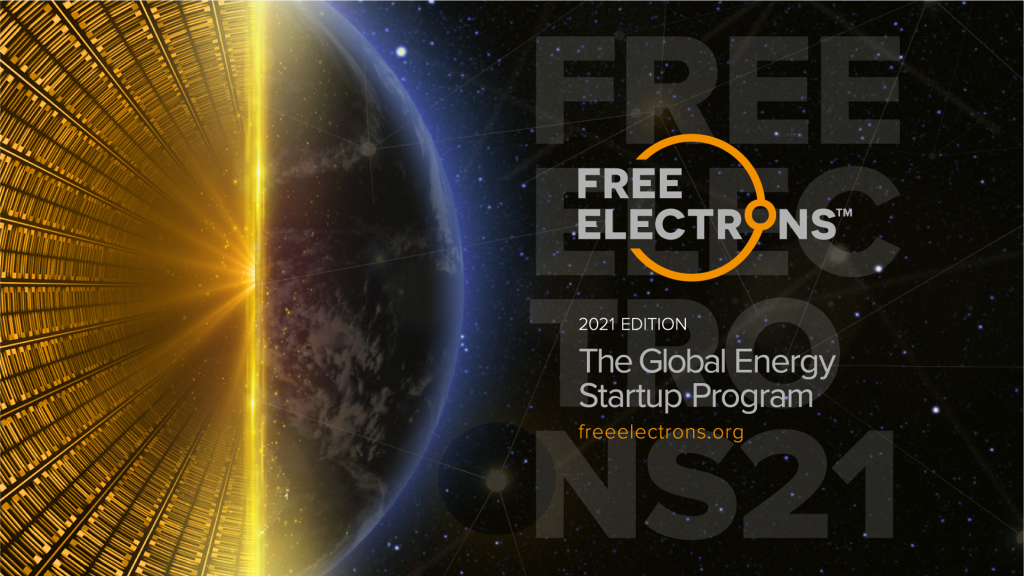 Apollo Power | Israel
Apollo Power is an innovation company in the field of Energy. We use our proprietary technology to produce a flexible, durable, lightweight solar film to solve different energy challenges in a new way, both on water, in the air, for infrastructure, or in the automotive industry.
Blixt | Sweden
BLIXT disrupts a 100-year-old industry replacing mechanical circuit breakers with smart digital devices. The Blixt Zero SSCB is x1000 faster, provides circuit level metering and remote real time control of power – all-in-one single device.
Bsurance | Austria
bsurance is a B2B2C, white-label insurtech company focusing on Embedded Insurance. The essence of our business model is to provide insurance to the customer the very moment it becomes relevant within the customer journey, inevitably connecting it to the product or service of their interest, without any interruption of their purchasing process.
Camus Energy | USA
Camus Energy is building an open source software platform to enable the future Distribution System Operator (DSO). Camus' platform empowers industry leaders to safely and strategically manage a rapidly changing grid environment.
DABBEL – Automation Intelligence | Germany
The DABBEL AI is a pure software solution that replaces the manual control of the existing Building Management Systems in commercial buildings with Artificial Intelligence.
Duckt | Estonia
Duckt, is a universal micromobility infrastructure solution. You can dock, lock and charge any vehicle in one spot, easy to scale and adaptable with your urban mobility needs.
Electron (UK) | United Kingdom
Electron's solution is a configurable platform for local flexibility markets. Our software enables companies such as network utilities, municipal suppliers and others to launch and operate markets, communicate with distributed energy resources through price signals,  and optimize their combined use of renewable generation or network capacity.
Eliq AB | Sweden
Eliq is the SaaS platform that enables energy companies to deploy applications that help end-customers better understand and manage their energy usage and accelerate their participation in the energy transition.
eSmart Systems | Norway
Our flagship product Grid Vision – an AI-assisted, end-to-end powerline inspection management tool – was first released in 2016 and is currently in use by more than 30 utilities in Europe and the US.
Exceedence | Ireland
Exceedence is an Irish SME that provides renewable energy financial modelling software and consultancy with particular expertise in marine and offshore renewables.
Exeri | Sweden
Smart Grid SurveillanceTM (SGS) is Exeri's comprehensive system that enables real-time situational awareness and decision support for the distribution grid.
FiberSense | Australia
We sensorise existing installed Fiber Optic cables (usually telco fiber in cities, or for subsea High Voltage lines dark fiber installed along the cable, for overhead OPGW fiber is usually already available).
FSIGHT – Energy Flows | Israel
State-of-the-art artificial intelligence software solutions for the energy market. FSIGHT's AI technology platform is specifically built to take advantage of the new decentralized energy market and smart metering data to increase revenues and reduce costs.
Gilytics | Switzerland
Gilytics delivers a Cloud GIS-based platform and service solution allowing users to calculate alternative routes for power lines, pipelines, roads, and railways, helping energy, engineering and transport companies save time, money and CO2 with better data, visuals, and communication to grow.
Go To-U | USA
GO TO-U is a platform for electric vehicle (EV) charging management and operations. Our proprietary software technology enables charge point operators to drive 2x higher utilization of charging locations, enhancing EV drivers' satisfaction and loyalty.
GreenValley International USA | USA
The company provides a wide-range of advanced aerial,terrestrial, and mobile LiDAR survey and mapping hardware systems as well as cutting edge software and service solutions.
Gridcognition | Australia
Creates a sophisticated digital twin of your existing and future energy projects, running thousands of simulations in a single click, optimising technology & commercial decisions across far more variables than was previously possible, to drive the best possible environmental and financial outcomes.
gridX | Germany
gridX uses edge and cloud services to develop digital solutions for smart charging and energy management to make renewable energy accessible to all, independent of manufacturers.
HyBird | United Kingdom
Through its unique 3D reality models, AI algorithms, and workflow integration, Clarity delivers benefits in business continuity, knowledge management, cost reduction, remote cooperation, and digital transformation.
KelTech IoT | Ireland
Our Dual Distributed Network (DDN) solution optimises the deployment of communication networks by combining electricity and fibre in an 'all-digital' solution using Digital Electricity.
LiveEO Berlin | Germany
LiveEO applies tailor made machine learning algorithms to satellite and aerial imagery in order to assess the vegetation risk alongside TSO & DSO networks globally.
Liight App | Spain
Liight incentivises users to adopt sustainable habits like walking, cycling or recycling through gamification, smart-city mechanisms and artificial intelligence.
Measurable.energy | United Kingdom
The measurable.energy (m.e) Platform is the ultimate building control, automation and management system to eliminate wasted electricity and Greenhouse Gas (GHG) emissions.
Nuventura | Germany
Nuventura develops sustainable gas insulated switchgear (GIS) for medium voltage (MV) electricity grids.
Plexigrid | Sweden
Plexigrid develops network management platforms for DSOs and distributed resources management platforms for retailers and aggregators.
Prescinto Technologies Pvt Ltd | India
Prescinto's AI-powered SaaS platform collects solar plant data, applies data science models to identify causes for underperformance, and suggests work orders to increase power generation.
PROXXI | Canada
Proxxi is a smart sensor that protects workers by sensing when they get too close to an electrified device.
REBASE Energy | Sweden
Rebase Energy provides data and digital tools for forecasting, optimisation and trading of weather-dependent distributed energy resources.
Social Energy SE Group | United Kingdom
Our Artificial Intelligence and predictive analytics make profit from the growing number of prosumers and renewable energy assets on the grid.
SubSea Mechatronics | Spain
Over the years, we have developed pipe-inspection services with ROVs and AUVs and their maintenance and repair together with IoT for water applications, besides a range of underwater inspection products.
Tacit.io | USA
An integrated solution that is designed to provide field employees in industries such as Power/Utilities, AEC/ Construction, Industrial Equipment and Oil/Gas and others an integrated experience for real-time collaboration, knowledge management and to leverage remote experts who can better help them get their job done.
VECKTA | USA
VECKTA is the Energy Transition Market Platform, empowering a more sustainable, profitable and distributed energy future.
Voltaware Europe | United Kingdom
Voltaware is a London-based startup using smart meter data to create game changing products that help utilities engage customers and generate new revenue streams.
Yotta Energy | USA
Yotta Energy (Yotta) has created the first panel-level energy storage solution that fits perfectly behind any industry standard solar module, neatly integrating into PV racking.
Zinier | USA
Low-code Field Service Automation Platform, powered by AI. We empower field service organizations to reach their full potential, delivering always-on service, while future-proofing for the unexpected.