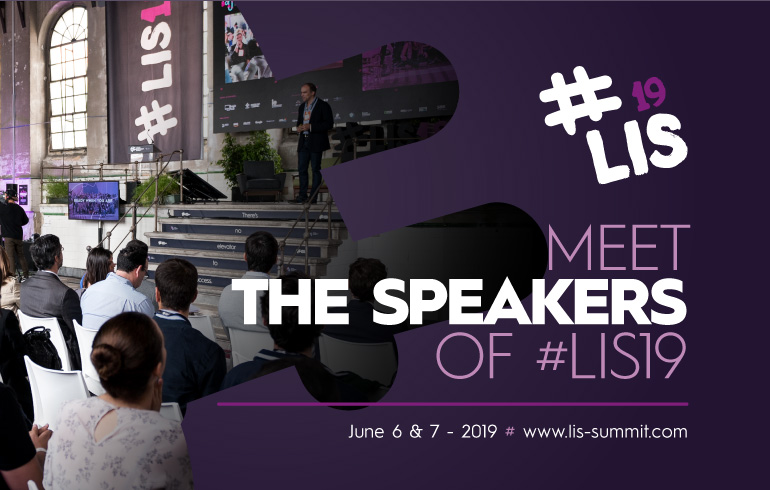 We're getting excited about Lisbon Investment Summit and the awesome people we're bringing to speak, inspire and connect on the 6th and 7th of June.
We're proud to welcome some top investors and speakers to our event, so here's a little peek at some of the confirmed speakers.
Katz Kiely
Katz is an award-winning serial entrepreneur and pioneer. She built the first open-innovation platform for HP, re-architected the way a UN agency does business and designed a behavior change platform with Intel that connected mobiles, big screens and data.
Currently: She is the founder and CEO of beep: the Behavioural Enterprise Empowerment Platform. beep is an enterprise-level, decentralized, AI software that empowers employees to innovate for efficiency, effectiveness and productivity.
Itxaso del Palacio
Itxaso del Palacio is the current Investment Director at Notion.
Previously, as the VP of Capital at Lepe Partners, she was responsible for building the portfolio of Lepe Capital, through the due diligence to execute the investments and working with the companies in the portfolio. Before Lepe, Itxaso worked as an early stage investor at EC1 Capital, responsible for deal flow across sectors. For the past ten years, Itxaso has worked with startups in London, Silicon Valley, Spain and Latin America.
Past Investments: Unbabel, Onfido, Leaf.fm, Evermore Health, Trouva, BridgeU
Sean Seton-Rogers
Sean is a partner and co-founder of PROfounders Capital, an early-stage venture capital fund located in London that invests in and support digital companies. Over a decade of venture capital experience, including stints at with Benchmark Capital Europe and Commonwealth Capital Ventures.
Past Investments: Tweetdeck, OneFineStay, LeapMotion
Board of Advisors: wundertax, NDGIT GmbH – Next Digital Banking
Ricardo Sequerra
Ricardo is the principal at Cherry Ventures.
Previously, he spent several years gaining experience as an operator as well as working closely with founders in the roles he held at Faber Ventures, Seedrs and Seedcamp. Ricardo is especially passionate about businesses building competitive advantages through data and addictive products able to change people's habits.
Cherry Ventures' Investments: Auto1 Group, Lesara, Quandoo, Flixbus, Amorelie, Tourradar, Move24 and Joblift
Tobias Schirmer
Tobias is a managing partner at Join Capital.
With previous experience in venture capital, entrepreneurship and financial markets, he believes his entrepreneurial drive, team spirit and empathy have helped him to achieve his professional goals. Specialties: Venture Capital, Corporate Venture Capital, Entrepreneurship, Startups, Enterprise Software, SAAS, Industry 4.0
Join Capital's Investments: German Bionic, Prodsmart, Proxyclick, Codacy
Member of the Board: Proxyclick, Prodsmart, German Bionic
These are just some of the kick-ass venture capital speakers we'll have on stage at #LIS19. Investor Full Access and Investor Ultimate early-bird tickets are already sold out, so hurry up and don't miss out – get your tickets for #LIS19.