re_source is the digital open innovation program by Sociedade Ponto Verde, focused on circular economy and digital disruption of packaging waste.
Being a Portuguese waste packaging management body whose mission is to manage the "take-back and recovery" of packaging, Sociedade Ponto Verde has brought re_source, in partnership with Beta-i, to bring new insights, technologies and scalable innovations to the packaging waste sector.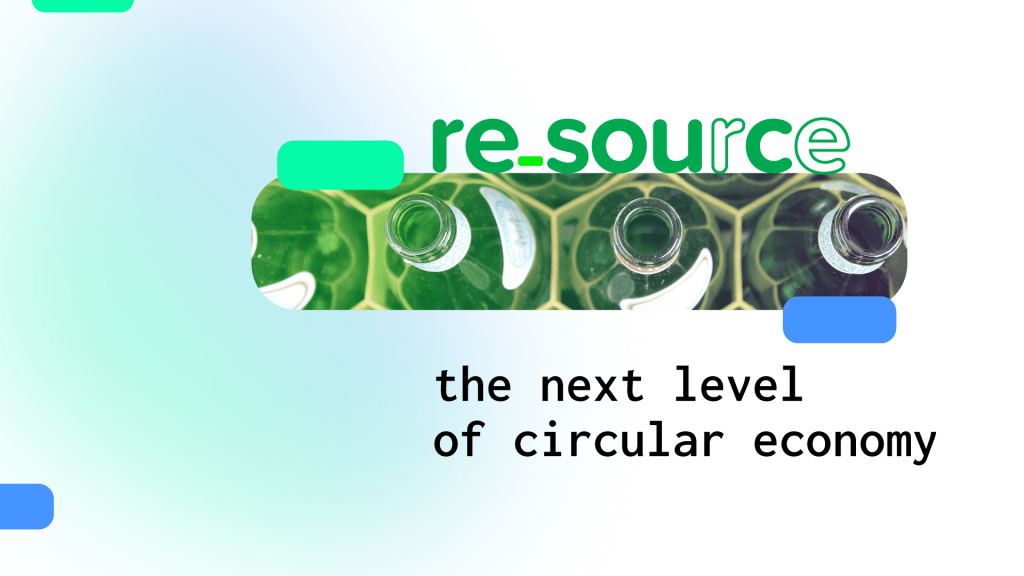 re_source is the way for international startups and innovators to develop, together and in collaboration with the pilot partners, the most innovative solutions to address challenges in this industry. 
And who are these brave partners with whom the startups will work with, you ask? We answer – and you may find more about them in re_source's website.
We have already 13 green rockstars in the source of innovation:
(re_source can still have more, though. If you'd like to join as a pilot partner, contact the team here)  
The Municipality of Mafra mission is to plan, organise and implement policies that promote inclusive, smart and environmentally sustainable growth of the territory. The idea is to boost innovation and digital transformation, aimed at creating well-being for the citizens and generating value for investors.
Manufactures recycled paper for corrugated cardboard. It has four lines of business: manufacturing of recycled paper for corrugated paper (Saica Paper), waste management and environmental services (Saica Natur), production of corrugated paper packaging (Saica Pack) and flexible packaging (Saica Flex).
Mail delivery service, both physically and digitally. Also includes services such as savings management, credits and insurance. Its mission is to foster innovation and forge relationships built on trust, through proximity and excellence, connecting both people and companies. 
Manages, recovers, and treats the municipal waste produced in eight municipalities of the Greater Porto Area, in Portugal. Every year, it treats around 500,000 tons of municipal waste, promoting the adoption of integrated systems and the minimization of waste disposal in landfills. Four core areas of strategy: Multi-material Recovery, Organic Recovery, and Energy Recovery. 
Leader in the production and commercialisation of disposable aluminium packaging for more than 40 years. Develops its activity in: cash & carries, food industry, patisseries/bakeries, catering and take away industries, including stores and supermarket chains. 
Swiss multinational food and drink processing conglomerate corporation, present for over 150 years now. Nestlé unlocks the power of food to enhance the quality of life for everyone, today and for generations to come.
Urban hotel with a sustainable tourism concept, certified according to standards ISO 9001, 14001, and 45001, and the Green Key certification. Open since 2011, it has also won the We Care and We Share seals from the AHP, the Green Project Award, and the Zero Carbon Certification.
Projects, produces and commercializes a complete set of solutions for temporary waste containerization and related services. As the Iberian market leader of recycling containers, it has approximately 200 thousand units of its star product, CYCLEA, installed.
Founded in 1934 as a major beer seller company. Nowadays part of the Heineken company, SCC is a leading company in terms of innovation in the drinks market, and aware of its potential as a driving force for growth and development.
Major Portuguese soft drinks company with a multi-brand, multi-market strategy, whose core business is based on its operations in the Beer and Bottled water businesses. Includes soft drinks, wines, malt production and marketing and tourism.
Municipal Solid Waste Management (MSWM) company. Responsible for integrated management of municipal solid waste produced in the municipalities of Cascais, Mafra, Oeiras and Sintra, in Portugal.
Vidrala (founded in 1965) produces glass containers for a wide range of food and beverage products. It is the 4th largest manufacturer in Western Europe, with eight complementary production centers located in different countries (Spain, Portugal, Italy and UK) and around 3500 employees.
It's very exciting to have all these pilot partners on board. 
The selected startups and innovators will be able to work together with a varied range of experts to disrupt the packaging waste system.  Startups and innovators can apply to re_source until May 16, 2021.