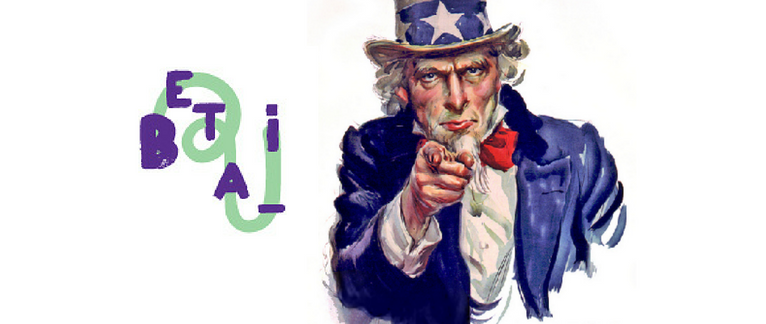 It's not just the Web Summit who is hiring in Lisbon. At Beta-i, we're looking for a Program Director to head some of our corporate acceleration programs.
The Program Director knows what a startup needs to succeed and how to field test their solution with corporate clients to demonstrate the value of working together. The Program director can quickly learn the details of many industries and is familiar with corporate and startup ways of working alike.
This person is a visionary, a good coach, enthusiastic and passionate, a go-getter, hardworking, has a getting-stuff-done attitude, sharp, and direct.
Duties and Responsibilities:
Own the accelerator program, scale its reach and strengthen its brand, constantly striving to make it better;
Business development and strategic partnership building with clients;
Continuously review Corporate accelerators' positioning and thinking of new ways of making it competitive;
Navigate corporate clients' structures to get the job done – field testing startup solutions with impact;
Lead Startups and Corporate clients in understanding their potential together;
Interact productively with corporate partners from strategic to operational level;
Be curious and able to learn the details of a wide range of industries, from fintech to automotive to health, you name it;
Coaching the startups in the program on a daily basis;
Engaging with and managing the existing community of mentors, experts and partners;
Inspire and manage a high-performance team of professionals and interns;
Manage recruitment and selection of startups;
Organising and facilitating sessions and daily operations of the program;
Take care of preparation and operations for milestones events;
Qualifications:
The perfect candidate for this role is someone who has been part of building a tech company and has a good understanding of technology. She/he could have potentially started as a builder, but later gained experience as a leader in a company. She/he has lived and/or done business in different cultures and has excellent communication skills in English. Experience in the early stage investment scene is a big plus.
5-10 years in fast-paced project or program management focused position
Fluent in Portuguese and English
Experienced and successful entrepreneur is a plus;
Mentor to entrepreneurs in your ecosystem with outstanding reviews
Good understanding of technology
Measurable Success in building a compelling brand, team, network
Equally adept at strategy and execution with a drive for quick results and a vision to align long term strategies iteratively to market fit and users adaptability;
Self-starter who is highly intrinsically motivated and demonstrated ability to work independently, manage competing priorities and meet tight deadlines along been able to remain flexible and adaptable in a rapidly changing environment;
Super smart with excellent analytical, communication, people management, critical thinking, problem solving and leadership skills;
Does this sound like you? Send us your CV to joinus@beta-i.pt
About Beta-i
Beta-i was created in 2010, with the mission to improve entrepreneurship through 3 main acting principles: create and boost a network of entrepreneurship, accelerate startups with global ambition and facilitate their access to investment and create space, services and products focused on startups and their methodologies.
For us, fostering great ideas and watching them grow to achieve their full potential is key. At Beta-i we believe in the power of "i", for innovation, imagination, initiative, inspiration, ignition, investment…
At Beta-i we do INSPIRATION through the organization of events around startups and innovation; we do ACCELERATION by running global tech-based programs (such as our flagship  Lisbon Challenge); we do INNOVATION by helping corporations  like Nestlé, Airbus and Amorim work as and with startups; we do PEOPLE by empowering our network and the relationship between our entrepreneurs and supporters ; we do FUN boosting the ecosystem & partnerships; we do INSIGHTS by publishing up to date content on everything we touch.
Considered the biggest startup & entrepreneurship promoter in Europe by the European Enterprise Promotion Awards in June 2014, overall, Beta-i has received 3000+ applications to its programs and accelerated over 500 startups.