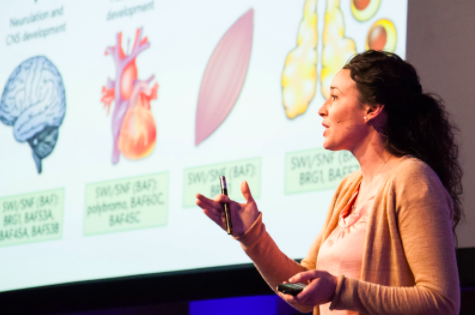 On this first year of SingularityU Portugal Global Impact Challenge (GIC), we had 77 applications, just over the world country average for the first GIC program, which was great for Portugal, a country of only 10 million people.
The quality of the applications was impressive and both Singularity University and all of the Organizers (Beta-i, Nova SBE and Câmara Municipal de Cascais) are very happy with the results. The applications came from all parts of the world but mainly from Portugal (with Lisbon and Porto in the lead) since one of the applications criteria was either to be portuguese or resident in Portugal.
This challenge was all about finding a moonshot idea that would be able to impact the lives of people living in Portugal, with an ability to scale and impact a billion people worldwide in 10 years. It could be related to any global grand challenge, but we were particularly interested in ideas about the environment, learning and governance, since this are currently relevant concerns for the country.
The applications closed on February 6th and, after a careful evaluation process, we are now delightful to announce our 8 finalists! We believe that each of this projects have the ability to impact Portugal and the world in a positive and relevant way on the following years.
Dreamshapers
Platform that allows any teacher to implement project based learning in a easy way.
Theme: Education
Team: André Borges, João Borges, Miguel Queimado, Pedro Queiró and André Gonçalves
FireFly Global
Satellite imagery to know where to send teams to clean fire surface fuel and trees, which in term prevents wildfire disasters and mitigates damage.
Theme: Environment
Team: Ekaterina Stambolieva, Isabella Simão and Miguel Almeida
myPolis
Mobile platform to connect politicians/citizens, a tool for civic engagement and participatory budgeting.
Theme: Governance
Team: Bernardo Gonçalves, Ângela Coelho and David Seco
Biti
First step to the digital world in a safe and healthy way. It's a contents platform accessible by a hardware (our kids' first safe device).
Theme: Education
Team: Luís Quintella and Eduardo Pinheiro
SkinSoul
AI app that aims to reduce the time to the skin cancer diagnose.
Theme: Health
Team: Sofia Couto da Rocha and Pedro Mendes Basto
ProdTo
Food delivery and advice service connecting food producers, specialists, and consumers to create a more sustainable and convenient way to shop and eat.
Theme: Food
Team: Francisco Fonseca, João Cavaco, Jay Wong, Bernardo Macedo, Francisco Loureiro and Carlota Léchaud
Mov.e
Electricity Contract digital transformation to access anytime, anywhere, with security and privacy at competitive cost, due to blockchain technology.
Theme: Energy
Team: Pedro Silva, Pedro Garcia and José Toscano
Transprnt
Platform that manages transactions between Donors & Social Projects in a safe, decentralised and open environment to monitor real time funding needs.
Theme: Governance
Team: Joel Curado, Anna Stavniichuk, Daisy Donald, David Luengo, Diego Garay and Ivan Cordon
Our 8 finalists are going to present their 5 minute Pitch on Monday, February 26, 2018 at Centro Cultural de Cascais from 14:30 – 19:00.
By the end of the day the winner will be announced and awarded with a seat at the SU Ventures Incubator Program at the Singularity headquarters NASA Research Park in California: 10-week program that fosters the development of viable start-ups (for profit or not-for profit).
We invite you all to join us and ear in first hand the moonshot ideas that can have a great impact in Portugal and the world.
To join us please register here.