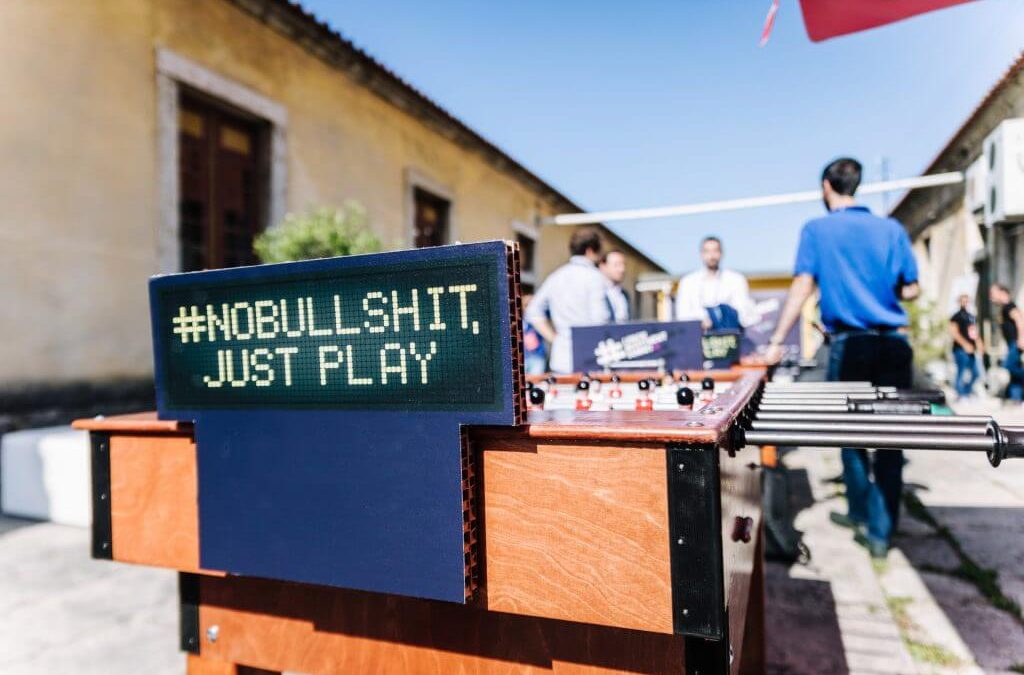 Recognized as one of the central agents of corporate innovation and digital transformation for companies and startups in Portugal and abroad, Beta-i kicks off 2020 with 25 open innovation, business models acceleration and innovation design projects, for customers in almost 20 countries. Besides, it ends February with one-third of its business objectives for the year fulfilled and with a clear plan for internationalization. In other words: we still have a long way to go up to December – but we're quite happy so far.
Some of the main companies operating in key economic areas in Portugal (such as Millennium BCP, Novartis, José de Mello Group, Inmarsat, Siemens, Fosun / Fidelidade, Daimler, EDP, SIBS, Ageas, Semapa, Sonae, Galp and Nestlé, in addition to Turismo de Portugal / Visit Portugal, Câmara de Lisboa / Lisbon Municipality and Ministério do Mar / Ministry of the Sea) have been developing collaborative innovation projects with Beta-i.
Not only in Portugal: Beta-i manages the leading open innovation program for energy in the world (Free Electrons) and is currently setting up global consortiums dedicated to circular economy and airports. Check this Free Electrons summary:
Tangible impact results come up because Beta-i's approach facilitates the convergence and exchange of expertise between corporates and a network of thousands of startups from around the world, in order to drive business models transformation based on technological solutions. Investors, public institutions and university research centres are also part of this ecosystem connected by Beta-i, which over the past decade has helped the business development of more than 900 startups.
Pedro Rocha Vieira, CEO and Co-founder of Beta-i, points out that Fintech and Banking, Circular Economy, Healthtech and Pharmaceuticals, Energy, Water and the Economy of the Sea, Smart Cities and Mobility are sectors that are currently experiencing a deeper and even more accelerated transformation, therefore counting on greater pressure to reinvent themselves.
He points out that in not only these segments, but also Retail and Mass Consumption, Tourism, Insurtech, Airports and public services face similar challenges ready to become opportunities. "Collaborating with startups in a concrete way, through the open innovation programs managed by Beta-i, is a pragmatic response to these challenges that we believe will intensify in the next three years". Watch one more example, now regarding the health industry and our Techcare program with Novartis: