Over the past couple of years, Lisbon has been called Europe's Silicon Valley or the new Berlin, and considered by the media as one of the most promising startup hubs. With emerging startups such as Uniplaces, the student accommodation platform that raised one of the biggest Series A in Europe, Talkdesk, a cloud based call centre software which has been growing like crazy, or even Unbabel, the crowd-sourced translation platform that was the first Portuguese startup on Y Combinator, Lisbon is quickly turning into a trending startup haven. And, with the Web Summit moving here this year… well, let's just say that things will get even more hectic.
However, while everybody else finds it easier to compare what's happening here with other well-known startup hubs, Lisbon, on its end, is not trying to set itself as a follower, but as a leader instead. As Pedro Rocha Vieira, President of Beta-i, puts it: "We are a far cry from the zombie lifestyles of some of the bigger tech hubs. We don't need to be the Silicon Valley of Europe, we can be Lisbon."
But, what is it like to "be Lisbon"? What are the concrete numbers and stats of this promising startup ecosystem? How is it different from other startup hubs? And, most importantly, why should you care?
To answer all these questions, we have decided to create a brief overview of Lisbon's startup scene, so that in the end, we can all agree that Lisbon has its own identity and is not something else.
A wave of global startups in Lisbon
"The Portuguese are known for their cross-ocean endeavours, for their curiosity about places not yet known or even heard of." Startup Ship
Portugal is a 10 million people market, nothing compared to the US, Germany, and the UK. However, while many see this as a handicap, when it comes to creating businesses, this has actually a remarkable advantage.
Startups in Lisbon are born global. There's no way a startup can grow at scale with a 10 million people market. Therefore, from the very first day, entrepreneurs need to think of how to expand into other markets.
But, which startups should you watch? Who are the entrepreneurs who have actually built businesses from Lisbon to the world? Here are a few examples (all data taken from Crunchbase).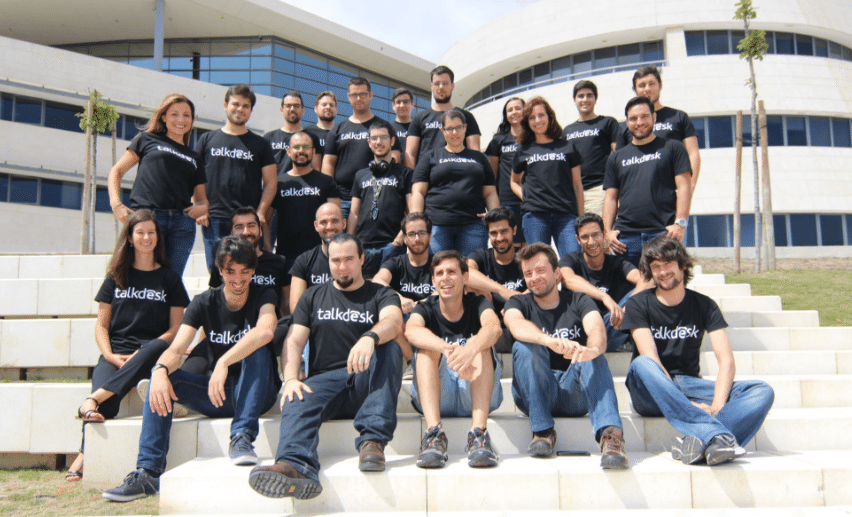 Product: Cloud-based call centre software
Founders: Tiago Paiva and Cristina Fonseca (on Forbes 30 under 30 list)
Investment: latest round of $21 million led by Salesforce Ventures; and overall – $24.45 million
Accelerator: 500 Startups
Number of employees: 150 (with offices in Lisbon and San Francisco)
Customers: companies like Dropbox, Prezi and Anki
Media: Techcrunch, Forbes, Venture Beat, Fortune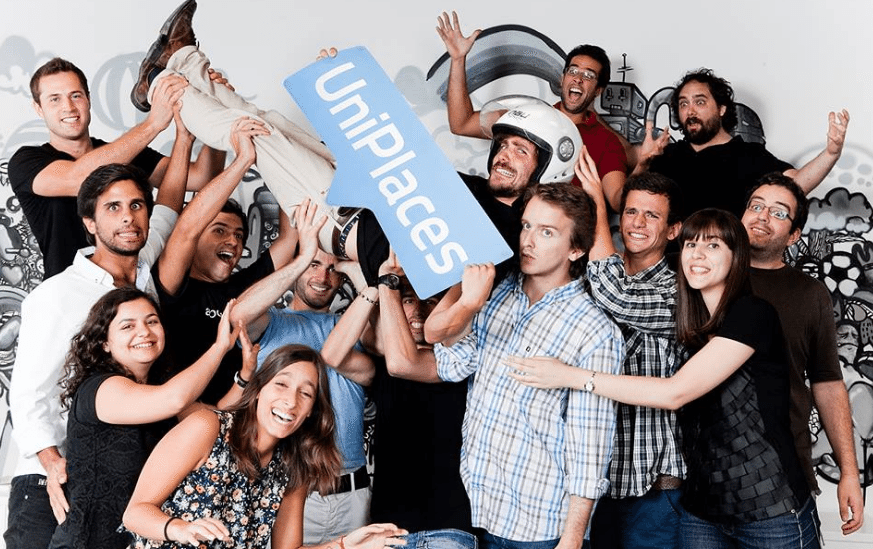 Product: Student accommodation booking platform
Founders: Miguel Amaro, Ben Grech and Mariano Kostelec
Investment: latest round of $24 million in Series A led by Atomico in 2015; and overall  $28.94 million
Accelerator: Lisbon Challenge
Number of employees: 150 (with offices in Lisbon and London)
Number of cities: 38
Revenue generated to property owners: $25 million
Media: Techcrunch, Politico, Forbes  
Product: Independent android app store
Founders: Paulo Trezentos (confirmed speaker at the Lisbon Investment Summit), Álvaro Pinto and Inês Rola
Investment: latest round of $4 million in Series A led by e.ventures; and overall $4.91 million
Number of daily active users: 1.5 million
Media: Techcrunch, Boston Globe, Tech in Asia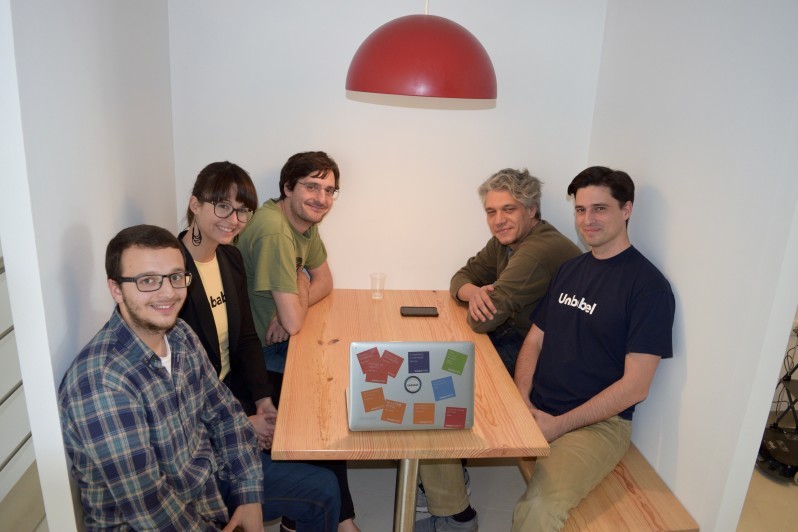 Product: Crowd-sourced translation platform
Founders: Vasco Pedro, Sofia Pessanha, João Graça, Bruno Prezado, Hugo Silva
Investment: $1.5 million
Accelerator / Investor: Y Combinator
Media: The Next Web, Techcrunch, Forbes, Politico
Product: Mobile & web golf performance optimization platform
Founder: Anthony Douglas
Investment: undisclosed
Number of countries: 120
Number of users: 800.000
Accelerator / Investor: Seedcamp
Product: e-commerce platform that rents designer dresses
Founder: Filipa Neto and Lara Videiro
Investment: $2.27 million
Number of countries: 14
Number of customers: 230.000
Media: Techcrunch, Forbes, The Guardian, Vogue
Investment: giving you the numbers
Since the previous edition of the Lisbon Investment Summit in 2015, Portuguese startups have raised more than €130 million. And in a recent report on the Portuguese startup ecosystem, where SEP identified 40 scale-ups, which have raised €156 million, you can clearly understand that this growth has really taken off over the last couple of years.
However, despite having very interesting VCs in Portugal such as Caixa Capital, Portugal Ventures or Faber Ventures, some startups struggle to raise beyond Series A from Portuguese Investors. What happens in most of these cases is that the entrepreneurs raise from international investors. For instance, Caixa Capital is known to have a broad network of international investors, which is extremely useful when Portuguese entrepreneurs need to reach out foreign investors to raise more capital.
Nonetheless, over the last few months, the government has been trying to fight this and help create better conditions for startups and investors, by unlocking more capital for the sector. They have very recently launched a program called Startup Portugal, with 15 new policies to support the growing startup ecosystem by investing and helping Portuguese VCs, business angels, accelerators, incubators and startups, with more than 400 million euros. But, up until now, it's undeniable that most Portuguese startups have been raising from international investors, and in certain cases it often adds up to 100% of the capital.
Over the past couple of years, we've seen startups in Portugal raise from well-known VCs such as GV (former Google Ventures), Atomico, Union Square Ventures, Octopus Ventures or Verizon Ventures. And with the Web Summit coming to Lisbon this year, it will be an interesting frenzy to watch.
Our advice if you're an investor? Get to Lisbon before the Web Summit. Join us for the Lisbon Investment Summit this June 7-8 and get an early access to these promising startups.
Access to talent
Lisbon is also known for having top universities in business and tech, such as IST, Nova SBE or Católica University, and with this growing startup trend, more and more people are willing to work in startups.
In fact, many international companies set up their IT teams in Lisbon, like Miniclip, because they can get to a talented pool of engineers and developers here. And when compared to other tech hubs, Lisbon seems a bit more competitive. The low costs of living (and great quality of life by the way) make the average salary of a developer in Lisbon around 46.000 euros per year, according to a report made by Michael Page earlier this year, while in London is 69.000 euros per year.
Beautiful and sunny Lisbon
Disclaimer: Yes, this is a bit of cliché. Sunny and beautiful Lisbon. But, the truth is, we can't really ignore it.
Lisbon has on average 260 days of sun per year, and the average temperature is around 18 degrees celsius. It's a 15 min drive away from spectacular beaches and breathtaking landscapes. And if you're into surfing, it's really one of the best spots in Europe.
For those who live in the city, it's hard to ignore the fact that Lisbon has an exciting lifestyle. You can easily go for a drink at sunset, in one of the city's miradouros, and have a taste of Portuguese cuisine in a local "tasca" restaurant.
If you're joining us this June 7-8 for the Lisbon Investment Summit, make sure you save a few extra days to go travel around and get to know Lisbon's hidden gems.